Join us for Camp Eagle!
Join us for a fun and educational summer at Prosper Montessori Academy. We will explore the theme
of the week, go on exciting field trips, perform challenging projects and make amazing summer
memories with our friends. We look forward to seeing you this summer as Prosper Montessori Academy hosts Camp Eagle!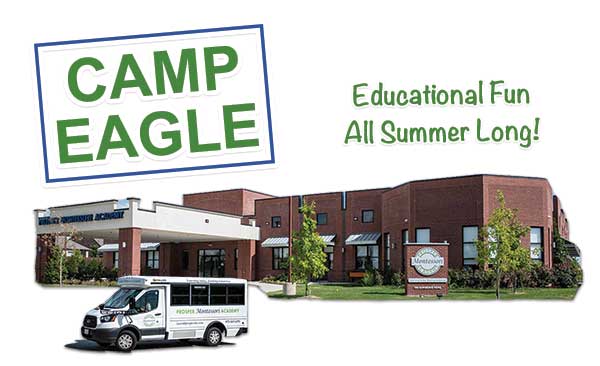 All events are subject to change. Space is limited so sign up soon to secure a spot. $50 reservation fee required for each week which is applied to the tuition. Cost per camp week may vary depending on planned activities.